SERVICE AREAS
LAUNDRY
Self sufficiency in the washing needs of around 350 trainees prompted NUSI Maritime Academy, Goa to have a modern power laundry. A boiler room providing steam to various utility services is operated by the trainees.
Power Laundry in the campus is used for both on the job training and also for washing clothes of the trainees.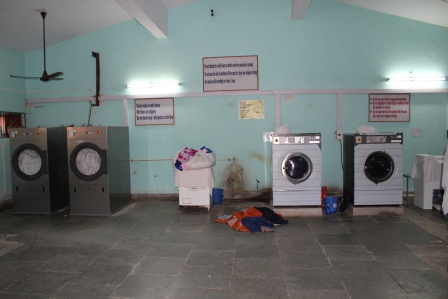 ELECTRIC SUBSTATION AND TRANSFORMER
The Academy has built its own electric substation and installed a 160 KVA transformer. Provision has also been made for a 100 KVA generator set so that classes and training are not interrupted any time because of failure of power supply.